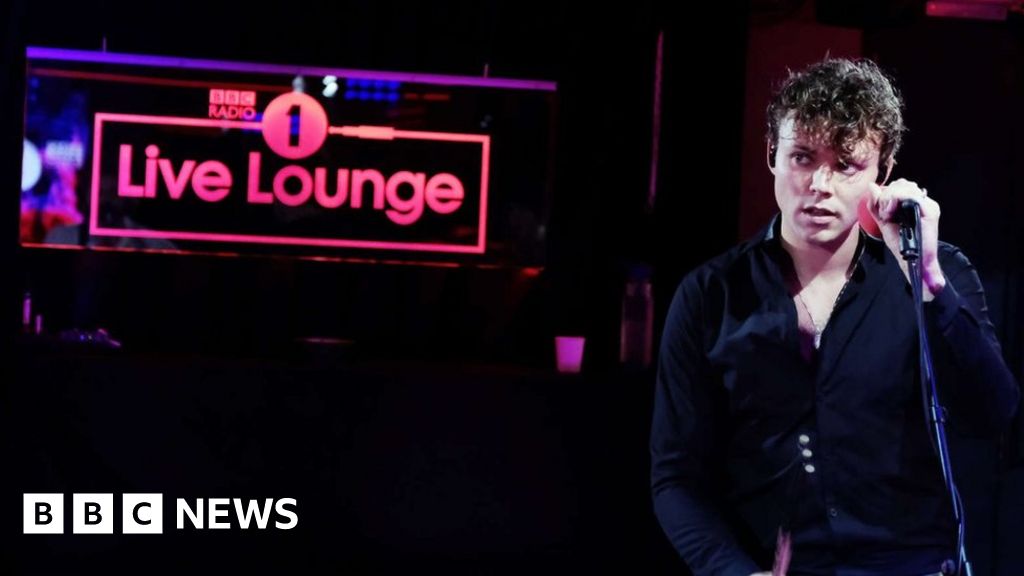 Image caption

Ashton Irwin from the band says there isn't enough help in the industry, especially for up and coming talent

Five Seconds of Summer have told Newsbeat mental health support is "not at all" good enough for musicians.
"The support network isn't there just yet," says Drummer Ashton Irwin.
"There needs to be more talk about the ups and downs, especially in the entertainment industry."
It comes as the team behind The Brit Awards has announced £250,000 will be donated to charities which promote mental wellbeing and music education.
Image copyright
PA
Image caption

£200,000 of the donation was raised at this year's Brit Awards

The money will be spread between mental health charity Mind, The Brit School for Performing Arts and Technology and a new charity aimed at supporting music industry addictions and mental health called Music Support.
The funding aims to promote the importance of mental health across the music industry and make tackling the issue a priority.
The money given to Mind will also help to boost their Whole School Approach programme, which aims to improve mental health and wellbeing in secondary schools.
"The difference these charities make towards people lives is immeasurable and addressing this subject in schools is vital" says Brits and Sony Music chairman Jason Iley.
Image caption

5 Seconds of Summer released their debut album when they were 16 and 17

Having just released their third album, Youngblood, 5 Seconds of Summer say there have been "multiple times when we have been burned out".
"But that comes with the determination to create more new music… we appreciate each other and we're honest with each other," explains singer Luke Hemmings.
Ashton Irwin added: "Artists can be some of the most depressed people.
"I'm glad that the awareness is being brought up and it just needs to spoken about freely by people who have experienced it and come out the other side.
"People seem surprised when artists maybe do something that's out of nowhere and sad, and crushes everyone's world.
"But you've got to listen to the person's lyrics… that's where you hear where they're really coming from."
5SOS shot to fame as 16 and 17-year-olds and so had to deal with huge pressure very quickly.
"I don't think anyone ever knew the scale of how much it was going to work, maybe they did and they just didn't tell us," says Luke.
"We knew we had something special but we look back at it now and think: 'Wow that was big'."
'Fame and success are different things'
In the last six months alone, Jorja Smith has been named the Brits critics' choice winner, made her American TV debut on Jimmy Kimmel's talk show and seen her debut album go to number three in the UK chart.
The 21-year-old admits to Newsbeat she's not sure she'd know who to turn to if she found herself having a hard time coping with her recent rise.
"I stress about everything… I'm so hard on myself.
"I try to get on with stuff, I've always done that but then sometimes I find things difficult, it's a tricky one.
"Fame and success are two different things. The fame that comes with doing well is not normal and not everybody knows how to deal with that.
"Only you, if you're going through it, will know how to deal with it.
"Maybe other, bigger artists need to do something for people coming into it and getting more attention… maybe they could give some advice on how to deal with pressure, stress and people."
If you're struggling with your mental health or any of the difficulties mentioned in this article you can find help at BBC Advice.
Follow Newsbeat on Instagram, Facebook and Twitter.
Listen to Newsbeat live at 12:45 and 17:45 every weekday on BBC Radio 1 and 1Xtra – if you miss us you can listen back here